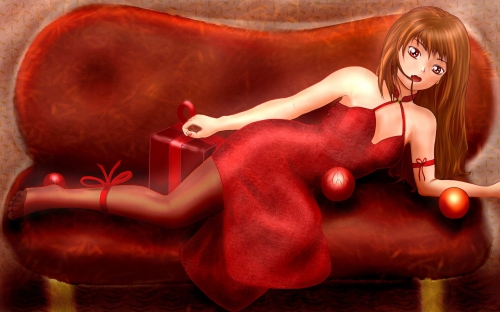 Holidays, awwright... (by O)
Wow, it's been ages since I actually posted something here.
I face the truth: I still suck and have a loooooong way to go.
And PaintToolSai is yet to obtain functionality I'd like to see in it.
female red dress christmas
it seems that you use some photo as refer.
It was liek: imagining picture theme-impression-pose -> looking through photos for dress/pose reference ->poser7 for pose experiments -> outline scetch in PTSai -> (no reference) colorgin/painting bg in Sai and finishing. Even after that preparation the image in my head differs with what I actually drew (it's not the impression I wanted, not the athmosphere I wished for). That's why I still suck.
comments powered by

Disqus