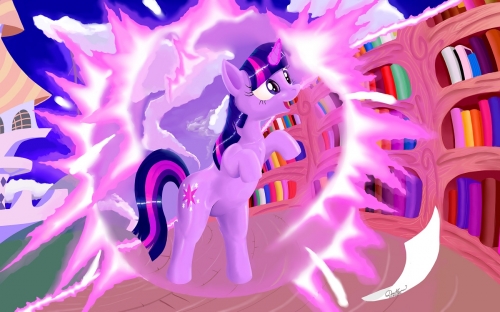 Teleporting from Home to Home

About Draw

My second work of My Little Pony and the first i'd use all sort of things i know about drawing.

How you see, Twilight Sparkle is teleporting from the first location you see in the serie to her current home.

The reason is very silly. I did this work because when i tried the "Wich Pony Are You Test", she was my result. At first i'd hate that, but now, i know is true and i like it.

Copyright

Twilight Sparkle: Lauren Faust, Hasbro.

Art: Darkanine.
Twilight Sparkle My little pony friendship is magic Darkanine Wallpaper
comments powered by

Disqus