Recent Posts
1
« Last post by AlphaGodith on June 21, 2020, 05:00:34 AM »
it was working fine before, but i just got a fresh install due to new harddrive and windows install, and now sai2's zoom (scroll wheel) is inverted and i can't seem to fix it. i went into the options and changed the 'page up' and 'page down' options to various things, but even after a full restart scrolling does the exact same inverted zoom thing. please help!!

i did some more experiments and sai2 DOES register changes involving the keyboard, but not the scroll wheel. i'm very confused.

2
Who did it?? And how??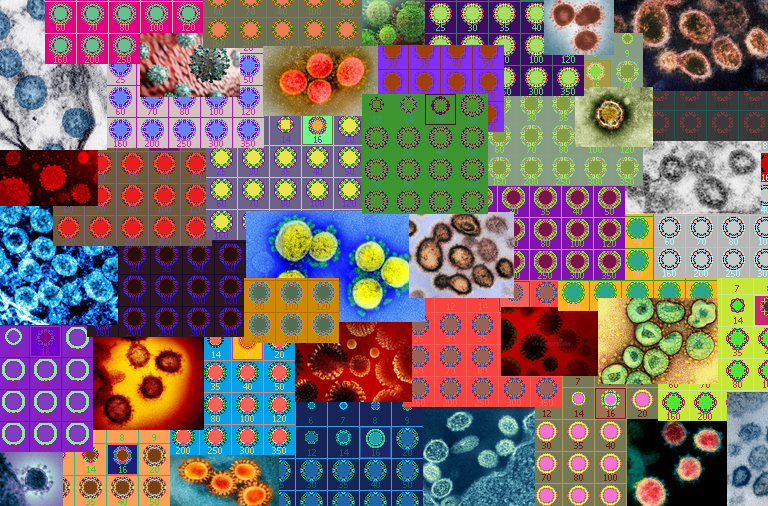 3
« Last post by trev on May 02, 2020, 01:40:10 AM »
More minor point release patches from CELSYS (
release notes link
):
Fixes in Version 1.9.11
All grades
• Fixed an issue where the [Start from current size when changing brush size by dragging on canvas] setting in [Preferences] > [Tools] would not be applied.
EX/PRO
• [iPad/iPhone] Unable to login from Clip Studio.
You can download crigo's latest patch like usual at the first post!
Download:
CLIP STUDIO 1.9.11 ENG
4
« Last post by trev on April 19, 2020, 03:53:09 PM »
CELSYS has an update for the vector transform bug:
• Fixed an issue where transformations were not applied to lines and rulers drawn on vectors when selected with the [Object] sub-tool and transformed with [Free Transform], [Distort], [Skew], or [Perspective].
crigo got a patch update for it but also noted that there was an issue installing the 1.9.10 update over an English patched 1.9.9. To resolve, you need to:
Download the update from CELSYS.
Manually delete (or rename) the folders:
..\CELSYS\CLIP STUDIO 1.5\CLIP STUDIO
..\CELSYS\CLIP STUDIO 1.5\CLIP STUDIO PAINT
Install Update 1.9.10 from CELSYS site
Apply the English patch files from CSP-1.9.10_ENG.zip
Patch Fixes:
- update to ver. 1.9.10
- translated some other CSP icons
- Re-put material database labels in Japanese (otherwise Japanese Assets does not appear)
- Improved some menu translations
Download:
CLIP STUDIO 1.9.10 ENG
5
« Last post by crigo on April 16, 2020, 03:57:00 PM »
Hi,
For those who bought a licensed Clip Studio Modeler JP like me, I also upgraded that 3ad to the latest version 1.91

Remember also that, locked up in my house, some paid beer would please me very much.


Arigato Gozaimasu
6
« Last post by crigo on April 16, 2020, 03:31:41 PM »
Hi,
here the new ENG distro for Modeler 1.91 JP (full)
Note: To use full JP CS Modeler, you must have the JP distribution and a paid licence from Celsys.
CLIP MODELER 1.91 by crigo
Good Luck
7
« Last post by trev on April 14, 2020, 03:14:19 AM »
crigo's released a hotfix for the last patch and these are his notes on the changes:
Fixes:
- missing the ClipStudio distro (CS)
- Some terms in CSP have been improved
- Changed translation engine from SDL Language Cloud to Microsoft Custom Translator (Azure) due to a better AI engine
Download:
CLIP STUDIO 1.9.9 v2 ENG
8
« Last post by trev on April 11, 2020, 10:26:24 AM »
@Southtownbluz
Yea, it is kinda strange they dont keep older versions and just overwrite the newer one. Earliest version I could find with a quick search was 1.8.0:
http://vd.clipstudio.net/clipcontent/modeler/manual/EN_CSM_UserGuide_180.pdf
They're at version 1.9.9 now, which I suspect will be the last version before 2.
I wonder if it will be a paid update or maybe a discount/upgrade path for previous owners. Hopefully the JP licence will be finally allowed to migrate to EN language.
Speaking of which, crigo has a patch ready for the latest!
Appears to be mainly quality of life and bug fixes. Final maintenance patch before working on CLIP version 2? :3
Read more about it from the
CLIP STUDIO PAINT Version 1.9.9 release notes
Download:
CLIP STUDIO 1.9.9 ENG
9
« Last post by Hyoumaru on February 24, 2020, 10:02:51 PM »
I've been using SAI since 2015, but only just now discovered a peculiar problem

For example, if I bucket-fill one layer with a dark red color, create a new layer overtop that, and then paint anything in that new layer using the brush tool using the same dark red color, there will be visible artifacting around all the strokes made on that new layer, despite using the exact same color as on the original bucket-filled layer. I don't encounter this same problem when using tools such as the Legacy Pen, but that's not ideal for coloring with. Does anybody know what might be going on here, or better yet, how to stop it from happening?
10
« Last post by Venombunny on February 06, 2020, 10:15:43 PM »
Um so... I got a Huion Kamvas 12 yesterday. And I've been exhausting myself trying to get it to work right for Sai 2. Thing is, the stabilizer seemed to treat it more like I was using a mouse (massive lag, the line didn't start where it should and never got to the end where the cursor was.
https://media.discordapp.net/attachments/538157789273391116/674967710433542144/unknown.png?width=705&height=225
You can kinda see the issue if I mention I made only totally sharp turns in the triangles or got the cursor to the line's starting point for those circles with the gap.
Someone linked me a patched version of Sai 1, and it was called "PaintTool SAI English" so... I'm guessing it came from here? I'd link the patched version but I think it's cracked (I do have a lisence btw) and the stabilizer worked exactly like it would for a wacom product. So it is possible to fix sai for Huion users. maybe I could link if I take out the liscence file or whatever makes it not turn into a trial mode. Would it be "cv_0000.cid" or something like that?
So maybe it might be worth looking into patching PTS2 to work better with non-wacom things. I think things like Huion are picking up in populariy (for a start, about five times as affordable as Wacom products...)