Recent Posts
1
« Last post by Shiroyasha on September 29, 2020, 12:28:14 PM »
Glad to hear that

2
« Last post by trev on September 27, 2020, 03:29:40 PM »
3
« Last post by Shiroyasha on September 26, 2020, 02:06:49 PM »
The new translation patch from ver 1.9.10 look really weird tbh, I have to reverse back to my 1.9.9 ver. Left is the old translation, right is the newest one
4
Before formatting my computer, I was able to flip the canvas in place. However, after formatting and using SAI 2, I notice that when I flip the canvas, it takes the drawing to the other side of the screen and I have no manually move to there and zoom in to be able to work on my drawing.

I know that this sounds like such a tiny issue, but flipping back then was really, reaaally more practical because it flipped the canvas and kept the screen in the same position over the canvas.
5
« Last post by Takoto on September 04, 2020, 05:55:22 PM »
This might not be a problem with SAI, but a problem with drivers. If you have both Wacom and Huion drivers installed on your computer, they cancel each other out and mess with each other unfortunately. I have a Huion Kamvas and a Wacom Intuos Pro, and without uninstalling one of the drivers, neither work at all with SAI, SAI2, Clip Studio Paint, or OpenCanvas - a few other people I've seen online have had the same issue and come to the same conclusion.

Sadly there isn't a solution right now other than having to uninstall and reinstall drivers whenever switching tablet, but... hopefully someday the drivers for each once mess with each other.
6
I've just downloaded SAI 2 and already have been experiencing some frustrations with it, specifically with the fill bucket and magic wand.
The magic wand has been very,
very
picky with where I click or else it just goes bananas. When I'm refining my selection and it gets down to a few pixels, if I click slightly off those pixels,
wham
everything is selected now, or areas that are completely separate from where I'm selecting are suddenly selected.
My problem with the bucket goes along with my selection problem since, when I try filling a selected area, it fills every selected area. They aren't even touching and they're filled. I've tried messing around with selection mode, selection source, range of transparency, and gap tolerance. Nothing has fixed it. In version 1, I was used to using the bucket on working layer on transparency (strict).
I haven't been able to find fixes for these two problems and I have no clue if it's just something waiting to be patched or if it's right in my face and I'm stupid. I'd go back to version 1 while I waited for a fix, but somehow I fudged my pen sensitivity for vers 1 while I was getting it to work for vers 2.
7
« Last post by AlphaGodith on June 21, 2020, 05:00:34 AM »
it was working fine before, but i just got a fresh install due to new harddrive and windows install, and now sai2's zoom (scroll wheel) is inverted and i can't seem to fix it. i went into the options and changed the 'page up' and 'page down' options to various things, but even after a full restart scrolling does the exact same inverted zoom thing. please help!!

i did some more experiments and sai2 DOES register changes involving the keyboard, but not the scroll wheel. i'm very confused.

8
Who did it?? And how??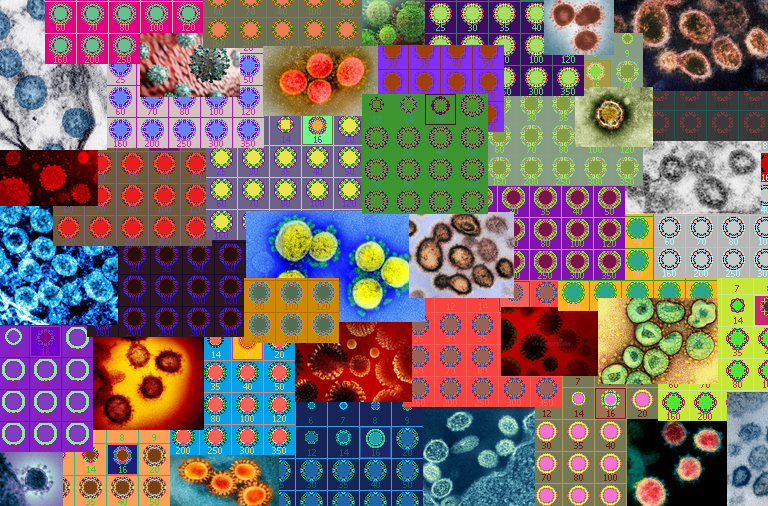 9
« Last post by trev on May 02, 2020, 01:40:10 AM »
More minor point release patches from CELSYS (
release notes link
):
Fixes in Version 1.9.11
All grades
• Fixed an issue where the [Start from current size when changing brush size by dragging on canvas] setting in [Preferences] > [Tools] would not be applied.
EX/PRO
• [iPad/iPhone] Unable to login from Clip Studio.
You can download crigo's latest patch like usual at the first post!
Download:
CLIP STUDIO 1.9.11 ENG
10
« Last post by trev on April 19, 2020, 03:53:09 PM »
CELSYS has an update for the vector transform bug:
• Fixed an issue where transformations were not applied to lines and rulers drawn on vectors when selected with the [Object] sub-tool and transformed with [Free Transform], [Distort], [Skew], or [Perspective].
crigo got a patch update for it but also noted that there was an issue installing the 1.9.10 update over an English patched 1.9.9. To resolve, you need to:
Download the update from CELSYS.
Manually delete (or rename) the folders:
..\CELSYS\CLIP STUDIO 1.5\CLIP STUDIO
..\CELSYS\CLIP STUDIO 1.5\CLIP STUDIO PAINT
Install Update 1.9.10 from CELSYS site
Apply the English patch files from CSP-1.9.10_ENG.zip
Patch Fixes:
- update to ver. 1.9.10
- translated some other CSP icons
- Re-put material database labels in Japanese (otherwise Japanese Assets does not appear)
- Improved some menu translations
Download:
CLIP STUDIO 1.9.10 ENG